Home » Box Office
Twilight New Moon Box Office Results – Breaks Dark Knight Record
22.11.09 #
Box Office
#
8 Comments
In what will come as a surprise to absolutely nobody on earth, New Moon opened up at number one in the US box office and is expected to stay there until the world ends, or the next film comes out, whatever happens first.
Opening last Friday at midnight to the sound of shrieking tweens everywhere, the latest entry in the horrifyingly sexist supernatural saga instantly broke the record for midnight releases, raking in a staggering $26.3 million. The film then went on to completely obliterate The Dark Knight's record for the biggest ever opening day, earning $72.7 million IN ONE DAY. The Batman Begins sequel 'only' managed to make $67.2 million on its release, so this really is staggering. Excuse me for a moment –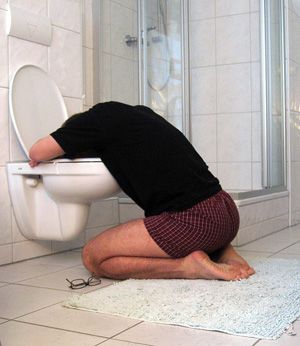 Even Harry Potter VI didn't make anything near this much money on release day, grabbing a low $22 million, although that has since gone on to make over $300 million worldwide.
The total weekend gross for the second part of the Twilight saga – althought calling it that makes it sound reasonably intelligent – is a staggering $140.7 million – and that's only in the States! We'll see how this does worldwide as it unfolds across humanity like the Black Death. Until then, it ranks in at number three on the biggest opening weekend ever chart:
#1: The Dark Knight: $158.4 million
#2: Spider-Man 3: $151 million
#3: Twilight: New Moon: $140.7 million
#4: Pirates of the Carribean: Dead Man's Chest: $135.6 million
At the moment, one thing is certain – New Moon reigns supreme. Sigh…
Above: One of these is a highly intelligent, fast-paced, complex and deeply involving film that will continue to be remembered by people for years to come. The other is a tween girl fad that will be forgotten when the next fad book comes along.
Sources: Hollywood Reporter, Variety