Home » Trailers
Full Trailer for The Last Airbender
13.02.10 #
Trailers
#
17 Comments


The first full length trailer has hit for M. Night Shyamalan's The Last Airbender.
It's pretty much a long version of the Super Bowl spot, which is a little disappointing (for me) because I liked the teaser a lot more than that spot, though I seem to be alone in that on the internets.
So, what's new? You hear some dialogue, notably from Katara, the Water Tribe girl that finds Aang, the last Airbender of the title, and Unle Iroh, mentor to Aang's nemesis Zuko. He's kind of like Obi-Wan. But bad.
What's interesting is the way Shyamalan's slightly modified his style for action. We still have the long takes, but he's incorporated some snap zooms into the mix to add a little more movement. It's hard to see how well it works just from the trailer, but it looks like it's used to emphasise parts of the fight choreography which should work quite well.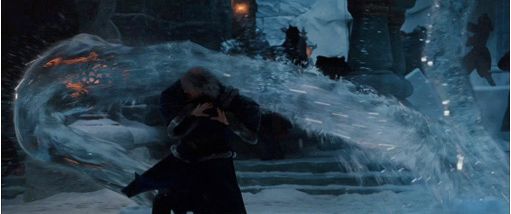 The Last Airbender is based on the first season of the Nick cartoon Avatar: The Last Airbender, where a young boy named Aang begins to learn how to manipulate the four elements so that he can defeat the Fire Nation.