Home » News
Jumper 2 – Sequel Plans
19.02.08 #
News
#
152 Comments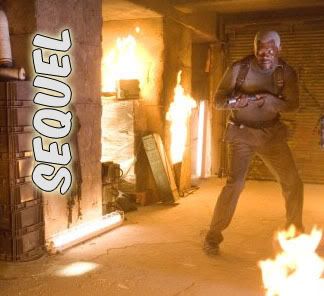 With Jumper opening at number one at the box office, the very obvious sequel set up could actually lead to something.
Hayden Christensen had this to say on the press tour – "Doug Liman, the director, already has another four stories in his head. I would love to do a follow up. It lends itself to it."
To begin, here's the plot of the second novel in the Jumper series, 'Reflex':
Once a teen struggling to escape an abusive father, Davy Rice is now a covert operative for the National Security Agency and happily married to Oklahoma psychologist Millie Harrison-Rice.

Enter sudden marital discord over starting a family, and Davy, eager to avoid the issue, jumps from their remote West Texas hideaway to a meeting in Washington, D.C., only to be snatched by an evil organization intent upon forcing "the asset" to work for them.

The baffled Millie keeps waiting for her husband to return, until she discovers that she, too, can teleport through space.

While Davy spends much of the book a defiant prisoner, Millie learns the joy of jumping. In her effort to rescue her husband, she goes to ground and hides her dangerous new ability from the NSA and Davy's captors.

At the end, the inevitable question arises: will the next jumper do it in diapers?
Eek. Sounds horrible.
Given that the Paladin aren't even in the books, how much of this will be lifted?
A lot, by the sounds of things.
"There's one massive hint in the film for the ultimate twist in the sequel", says Liman "Which is…I guess people will read the 2nd book so they'll know, Rachel Bilson's character learns how to teleport."
"I also think if you went to work for the government you'd be the ultimate Jason Bourne."
Rachel Bilson, super heroine. Teleporting Jason Bourne. Sounds like Liman's sucking up bad ideas like a vacuum cleaner.
A new element may well be time travel. "The jumping, it's a worm hole jump which is why those scars are left behind," says Liman "If you can travel through space through a worm hole, from a scientific Einstein point of view, you could also travel through time. I'm very specific to show those scars, and that's what Rachel Bilson gets pulled through in the end. I've left the door open to time travel."
Liman also mused more vaguely "This power could be used to leave the planet…"
So who's up for a sequel, and what would you want to see in it?
Sources: Dark Horizons
Amazon, Collider




NEW: Funniest Animated Gifs About Movies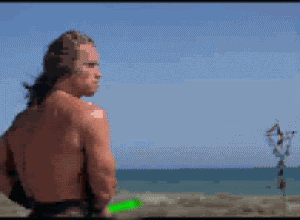 Arnold Rave