Home » News
Clash Of The Titans Gets A Remake
15.12.07 #
News
#
2 Comments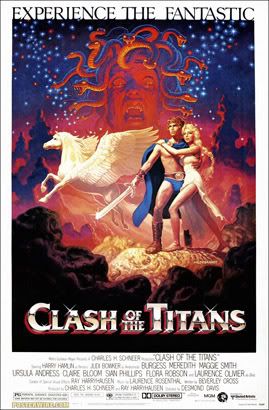 And a director has been named!

Steve Norrington!
He hails from England and the last thing he directed was Blade!
Ok…that was a dirty lie…the last thing he actually directed was The League of Extraordinary Gentleman but I hated that film so much that I have almost completely blocked it out of my mind.
He is probably best known in the industry as a very good Special Effects man on films such as Young Sherlock Holmes and Aliens as well as on the wonderful TV series The Storyteller
Now, Clash of the Titans without the magic of Ray Harryhausen…a recipe for disaster? Normally, I would probably say yes…but not in this case.
The Travis Beacham script for this remake has been rewritten by none other than Lawrence "fingers of gold" Kasdan who brought us the likes of Raiders of the Lost Ark and The Empire Strikes Back as well as Return of the Jedi so I reckon the script is in pretty safe hands.
Who is ready for some more Medusa ownage? I know I am!
Don't expect this remake to hit the big screens any earlier than 2010.
By: Tiger