Home » Sequel
Police Academy 8?
2.12.08 #
Sequel
#
11 Comments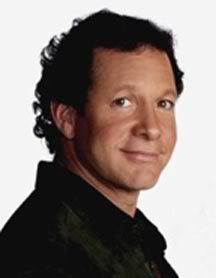 Just when you thought the movie world had lost its ability to surprise, it pulls out the possibility of a Police Academy 8.
A potential eighth instalment of the zany police comedy was confirmed by its star, Steve Guttenberg, who wants to reprise his role as lovable rogue Carey Mahoney.
"We are doing a new movie and it is going to be great fun," Guttenberg said. "A script is being written and so far it is really great, everyone from the original movies who is still around will return."
"I know Kim (Cattrall, who starred in the original movie) and Sharon (Stone, who starred in Police Academy 4: Citizens On Patrol) have been asked but they haven't said yes yet. It would be really great to have them on board."
But why would they want to get on board???
Steve Guttenberg was one of the biggest stars of the 80s, capable of turning dodgy ideas into box office gold. He was even powerful enough to refuse the lead roles in Big and Ghostbusters.
The last Police Academy to grace our screens was back in 1994, Police Academy 7: Mission to Moscow.
Guttenberg has also revealed there are plans for another third Three Men And A Baby movie with Ted Danson and Tom Selleck. But one bombshell at a time.
Source: Empire