Home » Top Ten
Worst Movies Of 2009 – Preview
13.12.08 #
Top Ten
#
55 Comments
Earlier we looked forward to the best movies of 2009, but we also want to be on hand to remind everyone there's a turd tidal wave on the way. Indeed, we're about to enter a bonanza time for crap movies – January/February is traditionally where studios dump their total garbage. Cedric The Entertainer calls it home.
Here is movie-moron's preview of the worst movies of 2009.
---
10. CHANDNI CHOWK TO CHINA
Some will say this looks like fun. For the rest of us – total horsesh*t.
The fact this is likely to get a bigger release in the States than Oldboy did brings shame on us all.
---
9. RUSLAN
Ever wondered what 57 year old Steven Seagal is up to these days? Well he's still beavering away making exactly the same action films. Except the production values get worse with every movie. He refuses to change his act even slightly, no matter how terrible the action movie offers get or how much he increasingly resembles an angry pumpkin with a ponytail. In a way, that demands tremendous respect.
---
8. THE UGLY TRUTH
Two irritating characters irritating each other, irritating us.
When Gerard Butler is bad (70% of the time), he's really bad.
---
7. I LOVE YOU PHILLIP MORRIS
What is this meant to be? SNL skit? Heart-warming drama? Tonally all over the shop. Hands up who wants to see Jim Carrey kiss Ewan McGregor.
---
6. GIALLO
Oh Dario Argento. These days the visionary director of Suspiria and Tenebrae isn't half as talented as Paul W.S. Anderson.
---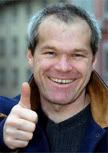 5. Uwe Boll's STOIC
Director Uwe Boll is back. Stoic centers on a true event where three German inmates gambled on a poker game and the loser was forced to eat, regurgitate, and eat his own vomit. The tale escalates into much more when the inmates rape the man for 10 hours before forcing him to commit suicide.
It stars Edward Furlong.
---
4. DANCE FLICK
Don't be deceived. Remember all the best bits from the movie are in the trailer. So if half of them are falling flat – BE WARNED.
From the team that brought you White Chicks and Little Man. Just as one series of terrible spoof films has been killed off at the box office, the Wayans Brothers start theirs up again.
---
3. FIRED UP
Throwing out the funny guy / straight guy combo that has worked so well for comedies since the beginning of time and replacing it with unfunny boring guy / unfunny boring guy, may not pay off.
FYI The student with blonde hair is 31.
---
2. PINK PANTHER 2
Here's the way to describe this. It's like The Pink Panther movie was the unfunny kid in the class. Then someone told him he was hilarious ($80m at the box office) and now The Pink Panther 2 is that kid acting up even more, with unjustified confidence, to even more grating results.
FYI Pink Panther 2 has the oldest knockabout comedy cast ever assembled – Steve Martin (63), Jean Reno (60), Alfred Molina (55), Andy Garcia (52) and John Cleese (69). They have a combined age of exactly 300 years.
---
1. ACE VENTURA JR. PET DETECTIVE
They made this for theatrical release in September 2008, but somebody pulled the plug at the last minute. If you've always wanted to watch a fat kid do a woeful Jim Carrey impression for 100 minutes, then your moment arrives in March.
The 'extras' they tout on the dvd consist mainly of people standing up.
---
HONOURABLE MENTIONS
G.I. Joe – Need to see the trailer to confirm suspicions.
What do you think will be worst movies of 2009? Leave your thoughts in the comments.