Home » Top Ten
Top 10 Vampire Movies
24.12.08 #
Top Ten
#
185 Comments
7. Near Dark (1987)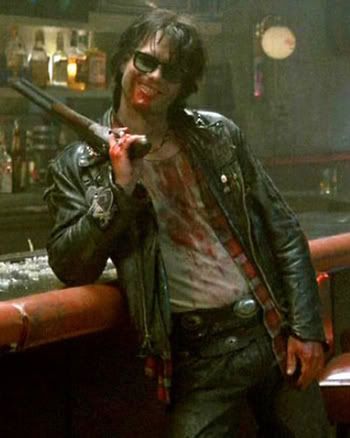 We need more jam.
Often relegated to that obscure cinema shelf labeled "that one time James Cameron's wife made a vampire movie with Bill Paxton", Near Dark is a brutal, clever foray into the vampire genre.
This is hard rock vampire, a brutal gang of leather-clad vamps roam the American West, devouring every human they find. The infamous "bar scene" alone gets this film into the annals of great vampire cinema … that and for reuniting the cast of Aliens.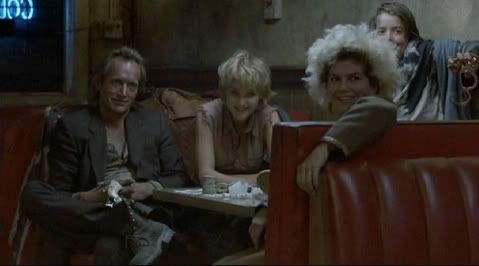 I hate these guys, they order one round of blood and stay all night.
6. From Dusk Til Dawn (1996)
"WTF? I fell asleep on the E.R. set and just woke up …"
George Clooney and Quentin Tarantino star as brutal thieves/murderers/rapists who kidnap a priest and his children. When the hold up for the night in a strip bar that just happens to be a vampire den, they all sit down and host a knitting party.
Not quite. Though if Robert Rodriguez decided to direct that film, it would still be exciting. This flick achieves effortlessly the camp and charm this filmmaking duo attempted (with less success) in 2007's Grindhouse.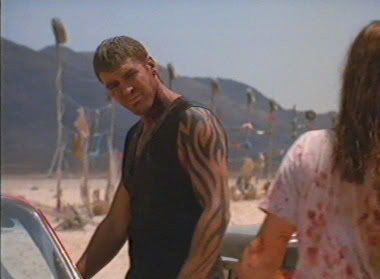 I'm badass, I promise.
5. Let The Right One In (2008)
Are we 18? God, I was so drunk.
This quiet, brooding Swedish film balances realism and magic with such skill you forget you're actually watching a vampire film disguised as a childhood drama. The plot reads like a Tim Burton Hallmark Special: a young boy befriends a vampire who helps him discover his true strength and fight back against bullies. But the haunting performances from these child actors and the clever art-house cinematography lend the gravity to raise this film to a whole new level.
The final showdown in the pool stands as one of the best vampire moments ever committed to film.
200-years-old and I STILL suck with make-up.
4. Horror Of Dracula (1958)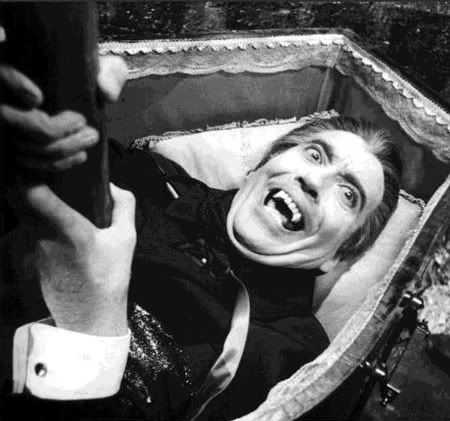 Stop TICKLING me!
After a massive legal battle with Universal, Hammer Horror finalized the rites to the Dracula franchise, adding some technicolor camp to the iconic villain. It was a financial success that spawned eight sequels, only six of which starred Christopher Lee as Dracula, four that had any plot connection whatsoever, two that jumped ahead into the future, and one with a script so bad Lee refused to speak his lines, opting to hiss like a snake instead.
The films had such a cultural impact that most people view Lee as the classic cinema Dracula, despite Bela Legosi's original claim to the role.
Did you read this SCRIPT!?
3rd Place >