Home » Top Ten
Top 10 Vampire Movies
24.12.08 #
Top Ten
#
185 Comments
3. Interview With The Vampire (1994)
This girl tastes off.
Surprisingly, this is one of Tom Cruise's more normal roles, Lestat is the only vampire who could challenge Dracula's throne of sheer evil.
This unabashed gothic romance follows the homonecrotic relationship of Brad Pitt and Jesus Scientology as they are driven apart by an underage Kirsten Dunst. The dense cinematography makes every frame an homage to southern romance novels and Christian Slater clings tenaciously to his career as the hapless reporter who stumbles into their 200-year-old sordid affair.
Ah, that's better.
2. Dracula (1931)
Now young Jedi, you will die.
Back before horror movies were scary, Bela Lugosi donned a cape and widow's peak to play the sexiest man alive or dead. This iconic romp from Universal created the "sexy vampire" trend and paved the way for Stephen Sommers' Van Helsing. But don't hold that against it, it's still a classic vampire film.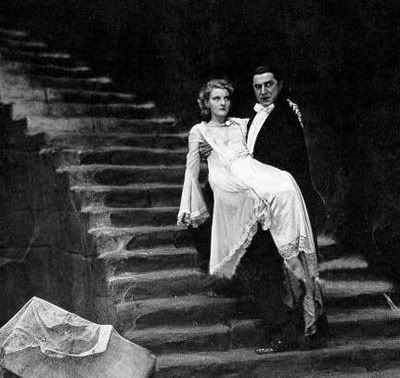 Great sex slaves, but useless in the walking department.
1. Nosferatu (1922)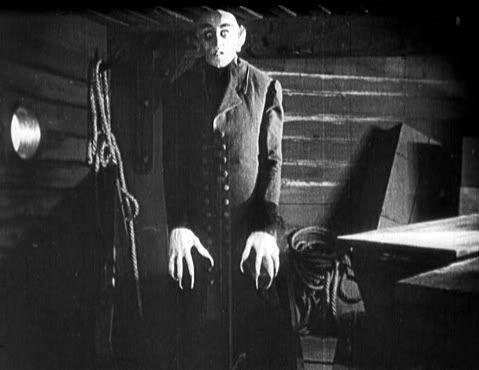 Act natural, aaaaaaact natural …
The world's most popular copyright infringement, this German silent film was directly based on Bram Stoker's Dracula but escaped royalty payments by simply changing the vampire's name. Whether judged by film critics or vampire-loving fanboys, Nosferatu still ranks as a great film. The story telling, Gothic imagery, and flickering old film stock create an atmosphere of sheer terror.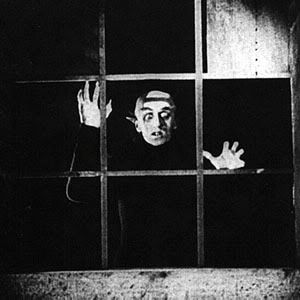 But Dracula gets to go out and play …
HONORABLE MENTIONS
Blade (1998), Blade II (2002), Underworld (2003), Fright Night (1985), Salem's Lot (1979), The Monster Squad (1987)
Leave your thoughts in the comments. Any good vampire movies I missed?