Home » Top Ten
Top 10 Comedies That Deserve A Sequel
30.01.09 #
Top Ten
#
10 Comments
3. Hot Shots: Part Trios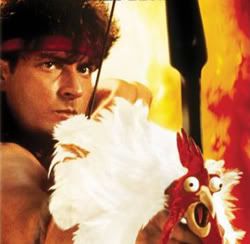 Charlie Sheen has been doing comedy again for the past 5 years. His money maker, Two and Half Men. Which co-stars stars Jon Cryer who also appeared in Hot Shots as "Jim 'Wash Out' Pfaffenbach". Charlie Sheen has also appeared in Scary Movie 3 and briefly in Scary Movie 4. With all these action sequels out there is plenty of material to bring Lt. Topper Harley back to duty. Can't you see a 24 type style movie with Lt. Topper Harley hunting down Osama Bin Laden? I could be on to something here…
2. Ferris Bueller's Sick Day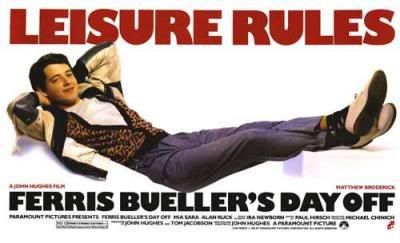 Ferris is on a big business trip in LA or NY. He says he's sick, skips out on his meetings and runs amuck in the city. Like I said earlier, some of these plots aren't original, but it doesn't mean they can't be fun. It's not that we necessarily want something groundbreaking from these movies; we just want to see what these characters are up to. Ferris Bueller is a perfect example of this. Although older, I imagine him to be not that different from his younger self.
Drum Roll Please……………
1. Wayne's World 3
Mr. Myers you obviously are not afraid of sequels or beating your characters to death with the same gag. So, "Ex-squeeze me? A-baking powder?" why haven't we seen a third Wayne's World yet. The first two are classics and there is still plenty of part times left in Wayne and Garth. Swing!
What are the other best comedy movies that deserves a sequel? Please leave your thoughts in the comments.