Home » Soundtrack
Danny Elfman Scoring Terminator Salvation
13.01.09 #
Soundtrack
#
2 Comments
Brad Fiedel's Terminator and Terminator 2 scores are classic, but unfortunately he became increasingly disgusted with the behind the scenes politics of the film business and retired from composing movie scores in the late 90s. So who's handling the Terminator Salvation soundtrack?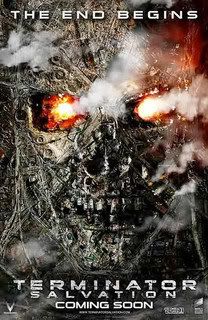 Danny Elfman has revealed he has been signed up to compose, and he's already started working on the music.
It is not yet known if he plans to use Brad Fiedel's original theme.
"I think if it comes up and it seems appropriate, we will [use it]," Elfman told MTV from the Critics Choice Awards. "And if it doesn't, we [won't]. I never really know what to expect when I begin other than just kind of get into it and have fun. Especially a movie like "T4" – just have fun. So that's what I intend to do."
The Academy Award nominated composer, who has scored the likes of Spider-Man, Good Will Hunting and Batman, also revealed he had seen a cut of the film, and described it as "exciting".
Terminator Salvation is directed by Charlie's Angels' director McG, and will be released on May 21st.