Home » Top Ten
Top 10 Movie Presidents
20.01.09 #
Top Ten
#
19 Comments
2. President James Marshall – Harrison Ford (Air Force One)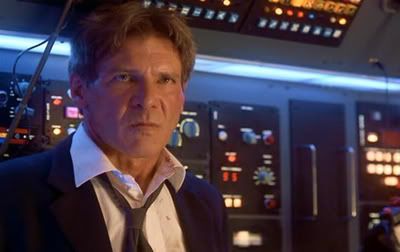 As the Scary Movie films suggest, Harrison Ford is one of the greatest Presidents in American history, even though he's never actually been president. Ford has all the components of a President for the people; the rugged features, loveable charisma, trustworthy manliness, and the kind of comforting every-woman-wants-him-every –man-wants-to-be-him kind of popularity. As maverick President James Marshall (even his name is cool), Ford provides an inspirational performance with all the pride and prominence of Bill Pullman's President, but without (as much) cheese. Gary Oldman once commented that script re-writes made the President's character blander, less conflicted and less interesting. Imagine what Ford could have done with a bit of moral ambiguity…
1. President Merkin Muffley – Peter Sellers (Dr Strangelove)
Merkin Muffley is an unfortunate name for someone who is supposed to be one of the most powerful people in the world; being named after a pubic wig would undermine even the best of us. Throughout Dr. Strangelove (Stanley Kubrick's cold war satirical masterpiece), President Muffley spends most of his time in the War Room of the pentagon. A room with so much intense drama in its look and atmosphere, Ronald Reagan said he was disappointed when he saw the real Pentagon War Room. Sellers is breath taking in the role (one of three he plays), creating a neurotic, every day middle man who sits on the fence and illustrates the worst case scenario for a president during such an important situation. He was apparently based on the contester to Dwight Eisenhower in the 1956 election, a democrat from Illinois widely believed to have little to no personality.
HONORABLE MENTIONS
Terry Crews (Idiocracy), Kevin Kline (Dave), John Travolta (Primary Colors), Jeff Bridges (The Contender), James Cromwell (W., The Sum Of All Fears, RFK, The West Wing)
Who do you think are the best movie presidents? Leave your thoughts in the comments.
NEW: Funniest Animated Gifs About Movies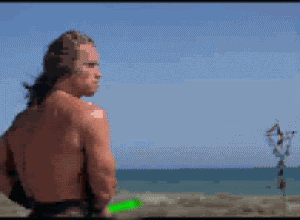 Arnold Rave