Home » News
Steven Spielberg To Produce Ghost In The Shell Remake, In Live Action 3D!
16.04.08 #
News
#
21 Comments
Steven Spielberg is lined up to exec produce a live action version of Manga classic Ghost In The Shell – in 3D.
The 1995 futuristic police thriller followed a female cyborg cop and her partner as they hunted a mysterious and powerful hacker called the Puppet Master.
The Wachowski Brothers ripped off- I mean, were inspired by, many of the concepts for The Matrix. There was also an anime sequel, Ghost in the Shell 2: Innocence in 2004.
Spielberg himself said "Ghost in the Shell is one of my favorite stories, it's a genre that has arrived, and we enthusiastically welcome it to DreamWorks. Now I must get back to looking at the new Movie-Moron galleries." We added that last sentence.
Bad news? It's currently being adapted by Jamie Moss, whose only screen credit to date is Street Kings – regarded as one of the worst dramatic screenplays of the year.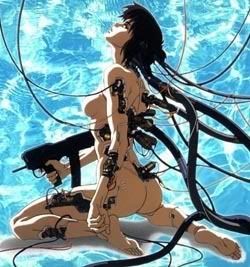 Let's hope it keeps the adult tone and themes from the original, and they can translate the eye-popping visuals that made it so unique.
Ghost In The Shell (1995) Trailer:
[youtube]http://www.youtube.com/watch?v=ecoaHyfy8jg[/youtube]
By: Dave Bartlett
Source: Variety
Discuss This In The Forum Here

– – –
GET THE LATEST UPDATES ON GHOST IN THE SHELL, SIGN UP FOR THE NEWSLETTER



– – –
NEW ON THE SITE

The Funniest Animated Gifs About Movies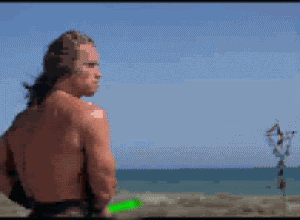 Arnold Rave
– – –