Home » Top Ten
Top 10 Werewolf Movies
#
Top Ten
#
86 Comments
1. An American Werewolf in London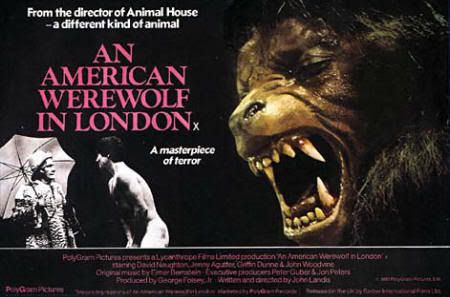 This is the ultimate werewolf movie. It's also the ultimate fish-out-of-water movie, and the ultimate special-practical-effects movie.
It's genuinely scary, and you feel for the characters, especially zombie Jack Goodman who's in a permanent state of limbo unless someone kills his best friend.
To this day the transformation scene by FX genius Rick Baker has never been bettered; you almost experience the pain that Kessler is going through as his skin stretches and his jaw cracks.
The bluff dream sequence stills gets me, as does the 'Slaughtered Lamb' and that rampage through a packed central London is incredible in the way it shifts your emotions until the final inevitable conclusion.
Any good werewolf movies I missed? Leave your thoughts in the comments.
NEW: Funniest Animated Gifs About Movies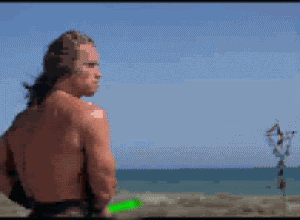 Arnold Rave