Home » Top Ten
Top 10 Werewolf Movies
#
Top Ten
#
86 Comments
7. The Curse of the Werewolf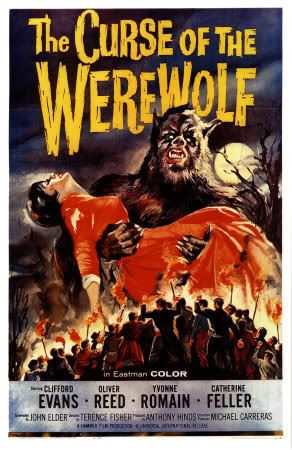 Good old Hammer Horror had to feature. Surprisingly, this was their only foray into the world of the Wolf Man. But it's a cracker.
Starring the ubiquitous Oliver Reed in his first lead role, and directed by genre stalwart Terence Fisher (The Curse of Frankenstein, The Mummy (1959)), this tale adds an interesting twist – the birth of an unwanted child on Christmas Day curses it to turned into a werewolf. One that can only be cured by love…
The bell tower finale is truly gripping, and Reed really injects pain into the part – showing just what a waste of talent it was when he croaked early.