Home » Soundtrack
He's Just Not That Into You – Soundtrack
6.02.09 #
Soundtrack
#
15 Comments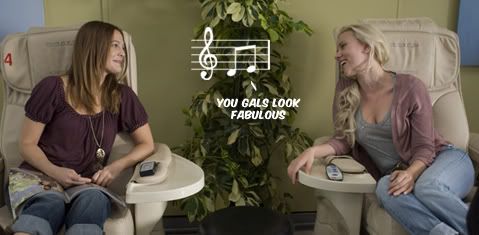 Look at all the big name talent eye candy featured in this film and try to guess each one's favorite song. Now use those songs as the soundtrack for the film. What do you got? You got the versatile He's Just Not That Into You soundtrack. Actually that's probably not how they did it at all, but one glance at the track listing, the idea wouldn't be that far off. This is filled with some great contemporary and classic "college rock" (Does anyone use the term "college rock" anymore?).
There's some solid progressive modern acts such as The Ting Tings, Corinne Bailey Rae and Lily Allen along side Classics like The Cure, Talking Heads and my favorites The Replacements (hey Hollywood, you do know they have other songs besides "Can't Hardly Wait" that can be used in soundtracks, don't you?).
Also, because you've earned it, you get a wonderful Scarlett Johansson track. A lot of people I know are on the fence about her work but dammit, she's got a great set of lungs… and her voice isn't bad either (thank you, thank you).
The He's Just Not That Into You soundtrack is surprising in its attempt not to fall into that tired music cliché of romantic comedies. It works very well as a stand alone. Just think of it as discovering one of the cool girl's mix tapes in your glove box. Pop it in and just enjoy the ride.
Listen To The Soundtrack

You can buy it here
He's Just Not That Into You Soundtrack (Songs) – Track Listing
1. I'd Like To – Corinne Bailey Rae
2. I'm Amazed – My Morning Jacket
3. Don't You Want Me – Human League
4. Supernatural Superserious – R.E.M.
5. Madly – Tristan Prettyman
6. This Must Be The Place – Talking Heads
7. By Your Side – Black Crows
8. I Must Be High – Wilco
9. You Make It Real – James Morrison
10. If I Never See Your Face Again – Maroon 5
11. Can't Hardly Wait – The Replacements
12. Fruit Machine – Ting Tings
13. Smile – Lilly Allen
14. Somewhere Only We Know – Keane
15. Love, Save The Empty – Erin McCarley
16. Friday I'm In Love – Cure
17. Last Goodbye – Scarlett Johansson
Leave your thoughts on the He's Just Not That Into You soundtrack in the comments.

NEW: Funniest Animated Gifs About Movies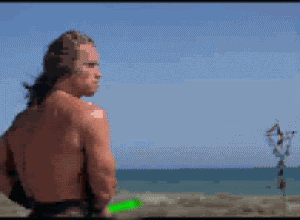 Arnold Rave