Home » News, Sequel
Iron Man 2 – Sequel Plans
2.05.08 #
News
,
Sequel
#
73 Comments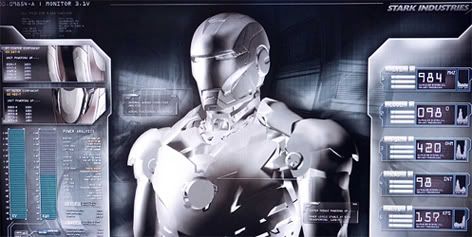 Director Jon Favreau has been very clear that Iron Man is the start of his trilogy – "I've got another 2 movies in my head; I'm ready to go." All the stars are signed for Iron Man 2. So what direction is the sequel going to go in?
Iron Man's main nemesis in the comics is Manderin, a descendent of Genghis Khan who wears ten alien rings, each with their own special ability. As long time fans will have noticed, Manderin's presence is foreshadowed in the first film – the terrorists who kidnap Stark are called the 'Ten Rings'. Favreau wants to see Manderin emerge from the shadows, but whether that's for the 2nd or 3rd movie is unknown.
One character we will see in Iron Man 2 is War Machine. Not only does Rhodes look at the Iron Man outfit during the first film and say "Next time baby," but actor Terrence Howard has stated – "In the next one they make a suit for me and I become War Machine."
How does he end up in it? "The beautiful thing about Marvel," Howard says "Is that they've always stuck with the tradition of staying truthful to the comics." – In the comics, Tony Stark turned to alcoholism after a hostile takeover of Stark Enterprises, and Rhodes was forced to take his place in the Mark III suit. But, in the same way as would happen if you borrowed a friend's underpants, Rhodes soon got headaches, started behaving erratically and eventually went on a rampage. A recovering Stark then donned a crude prototype suit to bring him down. Stark subsequently designed a heavier-armed version of the Iron Man suit for Rhodes, which became known as the War Machine armor.
So Tony Stark, it seems, is going to hit the booze. Here's what Favreau had to say: "Once people accept Iron Man, we have a lot of latitude tonally as to what we can do. If you look at Dark Knight, it's very dark but people accept it, or Revenge of the Sith, it's very dark but people brought their kids. This first film is about teaching them who these characters are… The alcoholism, the Demon In A Bottle, it sort of feels a little like Spiderman 3."
Eek Spiderman 3.
And what about alien dragon Fing Fang Foom?
"I'm writing a comic book now with Adi Granov," says Favreau "Where Fin Fang Foom is the bad guy. That's what I want to see, but I don't know if I want that in the movie right now. Eventually I'd love to get to the point where the movie could accept that and you could develop a reality where that could work."
Expect that to be stuffed into Iron Man 4 once Favreau has gone, perhaps.
Sources: Reelz Channel, Comics Continiuum,
IGN, Rotten Tomatoes, Comics2Film
Get Updates On IRON MAN 2, Sign Up For The Newsletter



NEW: Funniest Animated Gifs About Movies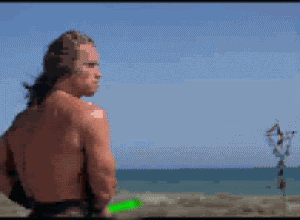 Arnold Rave