Home » Romantic Movies
Top 20 Romance Movies
14.02.09 #
Romantic Movies
#
191 Comments

Here are Movie-Moron's top 20 best romantic movies to get the pulses racing, tears flowing and the hearts fluttering. Helpful because as the world remains in recession, many loved up couples on a budget will opt for a cosy evening on the sofa.
20. Eternal Sunshine Of The Spotless Mind (2004)
Starring Jim Carrey at his best and Kate Winslet at her kookiest, Eternal Sunshine is a refreshing take on a modern love story with a surreal twist. Written by Charlie Kaufman, and directed by Michel Gondry, the movie focuses on Joel Barish (Carrey) who is left broken hearted when he learns his ex girlfriend Clementine (Winslet) undertook a procedure to erase him and their love affair from her memory. In a fit of sadness and anger, Joel undertakes the same procedure, but as he watches his memories of Clementine fade away, he realises that he still loves her, and tries to hold onto his memories of her before she disappears forever.
19. Moulin Rouge (2001)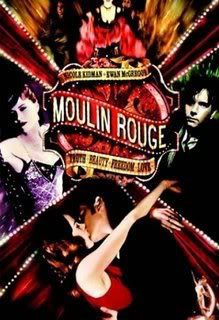 A young English poet (Ewan McGregor) arrives in Paris in 1899. He meets a group of Bohemians who take him to the Moulin Rouge – Paris' most famous underworld nightclub – where his eyes are drawn to Satine (Nicole Kidman); the club's most enchanting and sort after courtesan. The pair fall head over heels, however, the owner of the Moulin Rouge invests Satine to a wealthy Duke who will only pay to keep the club going if the courtesan is his and his alone. A passionate love triangle ensues within a barrage of music and wondrous dance routines, but ultimately ends in tragedy.
18. Wuthering Heights (1939)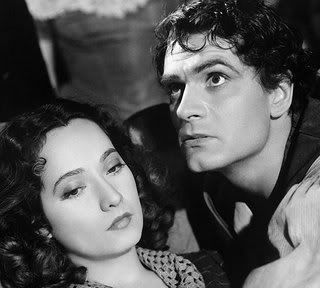 Emily Bronte's only novel was first brought to the big screen in 1939, starring Laurence Olivier as Heathcliff and Merle Oberon as Catherine (the actors reportedly hated each other, but never mind).
Heathcliff is a ragged boy from the city brought during the early 19th Century to live with a Yorkshire farming family. The daughter Catherine becomes his soulmate, and after her parents die the two grow up wild and free on the moors. But when Catherine meets the son of a wealthy neighbour she marries him for his status and it all turns to tragedy.
17. Shakespeare In Love (1998)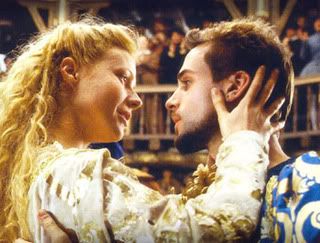 An amusing, and fictional, romantic tale about how William Shakespeare came to write his classic play Romeo and Juilet. Suffering from writers' block, Shakespeare (Joseph Fiennes) holds auditions for his Romeo character. Viola de Lesseps (Gwyneth Paltrow), an aspiring actress banned from acting because of her gender, maserades as a man to get the part. When Shakespheare discovers her true identity, the pair begin a forbidden love affair, and his passion for Viola provides him with the inspiration to complete the play.
16th Place >