Home » Romantic Movies
Top 20 Romance Movies
14.02.09 #
Romantic Movies
#
191 Comments
12. My Fair Lady (1964)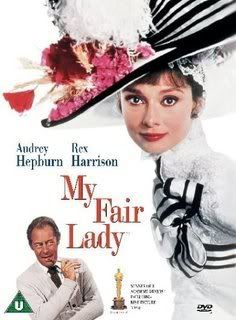 Audrey Hepburn appears on our list again in this classic Broadway musical adaptation co-starring Rex Harrison as misogynistic professor of phonetics, Henry Higgins.
Higgins accepts a bet that he can take Cockney flower girl Eliza Doolittle under his wing and transform her into an elegant lady, fooling high society in the process. He succeeds in his challenge, but their platonic relationship crumbles when Higgins takes all the credit for her transformation and she decides to marry a young aristocrat.
11. City Lights (1931)
A silent romantic comedy as funny as it is touching; City Lights is Charlie Chaplin at his very best. Albert Einstein himself attended the premiere, so it must be pretty smart.
The Little Tramp (Chaplin) meets and falls in love with a poor blind girl, who mistakes him for a wealthy duke. She tells him that she needs an operation to restore her sight, so he sets out to earn the money doing various jobs, with comic consequences. The Little Tramp finally manages to raise the money, but his efforts get him arrested and thrown into prison. When he is released months later, the Tramp walks by a flower shop and sees the flower girl. Her sight is restored, but she does not recognise him…
10. The African Queen (1951)
Tagline: The greatest adventure a man ever lived…with a woman! The African Queen is a classic tale of when opposites attract. Directed by John Huston, the movie tells the story of two mismatched personalities – Rose Sayer (Katharine Hepburn) and Captain Charlie Allnut (Humphrey Bogart) – who fall in love during the war, whilst travelling downriver on an African steamboat.
9. Romeo + Juliet (1996)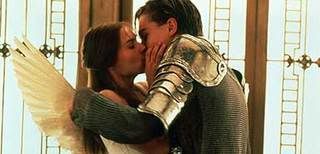 Baz Luhrmann made the Shakespeare classic accessible to a younger audience by putting a modern, hip, and sexy twist on it. Set in modern day Verona Beach, the Montagues and Capulets are two families at war with each other. Their children, Romeo (Leonardo DiCaprio) and Juliet (Claire Danes), meet and fall in love, but must conceal their relationship from everyone. A good movie choice for loved up teenagers.
8th Place >