Home » Box Office, Sequel
Indiana Jones 5 – Sequel Plans
18.05.08 #
Box Office
,
Sequel
#
151 Comments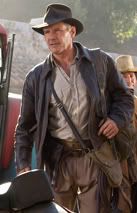 With Harrison Ford already 65, the notion of an Indiana Jones 5 might seem ridiculous. But another sequel is, in fact, quite possible…
In the 1980s there were originally 5 Indiana Jones movies planned. The 19 year delay since The Last Crusade was due to a disagreement over the direction of the story. That has now been resolved.
Spielberg says he became particularly interested in returning to the series after his son asked when the remaining two would be released. All of which means… we're still one short.
Spielberg stated at the Cannes press conference that he was indeed open to making another film if the public wanted more. "That's why we made this Indiana Jones. We'll certainly have our ear to the ground to hear what happens. That'll decide were we go from here."
Given that Kingdom Of The Crystal Skull will, without doubt, be one of the biggest financial hits of the year, and the critical response has been good… this criteria has been met.
For his part Harrison Ford said last week "Till they tell me otherwise, I will continue to be Indiana Jones."
But here's the kicker. Don't expect Indiana Jones to be the lead in Indiana Jones 5. George Lucas explained to reporters at a recent premiere "I have an idea to make Shia [LaBeouf] the lead character next time and have Harrison come back like Sean Connery did in the last movie. I can see it working out."
It doesn't get much more black and white than that.
Leave your thoughts on Indiana Jones 5 in the comments.
**UPDATE SEP 08** Harrison Ford says George Lucas is currently in "think mode" for the next Indy, and Lucas has now done a 360 and said that Harrison will be the lead if it happens. It's likely Lucas put the Shia idea out there to see how it played with the fans, and as everyone hated the notion, he's retracted it.
GET THE LATEST UPDATES ON INDIANA JONES 5, SIGN UP FOR THE NEWSLETTER


[x]
NEW: Funniest Animated Gifs About Movies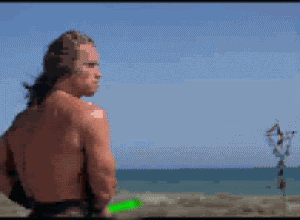 Arnold Rave