Home » Box Office
Box Office – Prince Caspian Almost Flops
19.05.08 #
Box Office
#
4 Comments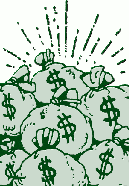 Prince Caspian usurped the box office crown from Iron Man this weekend. But even though it toppled the iron giant with a $56m total, the $200m fantasy epic earnt $15m less than projected. The problem is, once you pass The Lion, The Witch And The Wardrobe, how many Narnia books can anyone name? With a stronger overseas performance likely, as happened first time round, expect the series to continue anyway.
No other films were given wide release this weekend which is pretty odd, even during a summer season when blockbusters are normally well spaced out. It may have something to do with Indy starting midnight Wednesday. Still it leaves us just a little bit more time to look back again at Speed Racer's colossal crash last week and shake our collective heads.
Iron Man's stockpile continues to grow – The movie has now amassed $225m, which means it will shortly overtake X Men 3 and move into the top 50 highest grossing films of all time.
[1] The Chronicles of Narnia: Prince Caspian – $56,573,000 (NEW)
[2] Iron Man – $31,200,000
[3] What Happens in Vegas – $13,850,000
[4] Speed Racer – $7,645,000
[5] Baby Mama – $4,593,000
[6] Made of Honor – $4,500,000
[7] Forgetting Sarah Marshall – $2,538,000
[8] Harold and Kumar Escape From Guantanamo Bay – $1,800,000
[9] The Forbidden Kingdom – $1,000,000
[10] The Visitor – $687,000
By: Tyler Lovemark
Source: Box Office Mojo
Discuss This On The Forum Here