Home » News
Neeson & Fiennes Are Gods (In Clash Of The Titans)
10.04.09 #
News
#
2 Comments
Schindler's List co-stars Liam Neeson and Ralph Fiennes have been cast in Louis Leterrier's remake of Clash Of The Titans.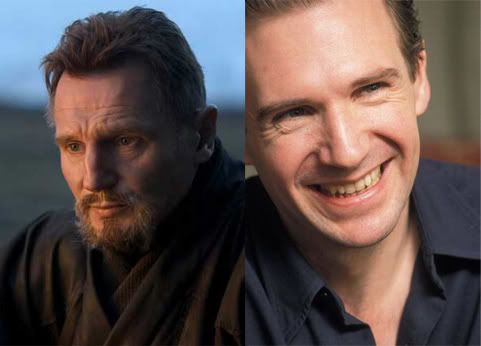 Neeson will play Zeus, the role played by Laurence Olivier in the 1981 original, with Fiennes playing Hades.
Despite the fact that neither has played a god before (to my knowledge) they are slightly typecast, no? Fiennes can add Hades to his villainous roles as Voldemort and Amon Goeth, Neeson can add Zeus to Aslan, Qui-Gon Jinn, etc. I guess all that matters is that it feels right, and that even thought this is a remake the casting is inspired and that's a good sign. Neeson and Fiennes will join Bond alumni Gemma Arterton and Mads Mikelson as well as rising star Sam Worthington on the project.
Source: Film School Rejects