Home » Movie Humor
Mini Me's Sex Tape
26.06.08 #
Movie Humor
#
No Comment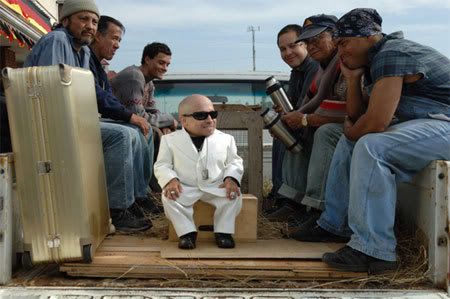 Just when you think you've got life all figured out, something like this comes along.
Somebody's got hold of Mini-Me Verne Troyer's private sex tape, which he made with his fully sized former live-in girlfriend.
And now the guy who brokered the deal for Paris Hilton's video is working out a $100,000 deal with a distributor.
On an embarrassment scale it makes being hit in the face by a hockey puck, and being held up like a little Oscar statuette in Love Guru seem like a walk in the park.
Or is the embarrassment that he's probably got more action than any of us?
NEW ON THE SITE

The Funniest Animated Gifs About Movies