Home » Trailers
Disaster Movie Trailer Signals The End of Civilization As We Know It
30.06.08 #
Trailers
#
6 Comments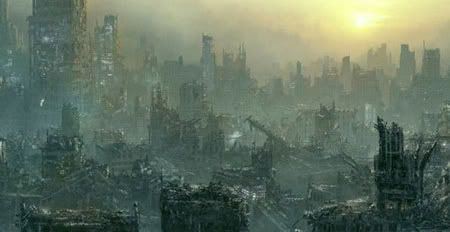 Yup, that's right. Jason Friedberg and Aaron Seltzer, the makers of such classics in the pantheon of cinema as Date Movie, Epic Movie, and Meet the Spartans, have unleashed the trailer for their latest plague upon the movie-going population: Disaster Movie.
::sigh::
I think what frustrates me most is the fact that, of any other genre, the disaster movie is most overdue for a good satirical mocking. And, from classics like Earthquake and The Towering Inferno through The Day After Tomorrow and, hell, I'd even accept Cloverfield, there's no shortage of material to latch onto. Instead we get limp parodies of what? Juno? Enchanted? Sex and the City?? Do Friedberg and Seltzer not have any recollection of films that were released more than a year ago?
Here's the trailer. It's impressively humor-free.