Home » Movie Humor
Funny Animated Movie Gifs 3
16.07.08 #
Movie Humor
#
10 Comments
Behold 'Funny Animated Movie Gif' gallery 3. This one includes Star Wars, Robocop, The Matrix, V For Vendetta, Star Trek, Jean Claude Van Damme dancing again, Lord Of The Rings, Samuel L. Jackson and, of course, Sparta 300.
See galleries 1 and 2 for the likes of Chuck Norris, Wall-E, Back To The Future, Saving Private Ryan, David Hasselhoff and The Dark Knight.
Click 'next' to continue.
Jean Luc Picard Showtime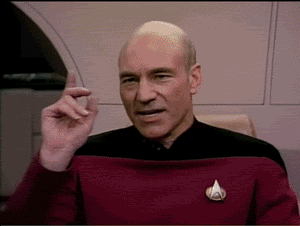 Pages: 1 2 3 4 5 6 7 8 9 10 11 12 13 14 15 16 17 18 19 20 21 22 23 24 25 26 27