Home » News
How Accurate Is Guy Ritchie's Sherlock Holmes?
15.07.09 #
News
#
2 Comments

Guy Ritchie's Sherlock Holmes isn't due for release until December, but many fans of the sleuth legend are already upset with what appears to be a slightly Pirates-of-the-Caribbean take on the material. But is Sir Arthur C.D. really turning in his grave? How accurate is Ritchie's Sherlock Holmes?
The trailer seems to confirm rumours that Ritchie has gone for a sexier, more action-oriented Holmes, with Robert Downey Jr. bare-knuckle-brawling and getting up close and personal with Rachel McAdams as Irene Adler. But is this such a leap? I've read most of the Holmes stories and it's got to be said, he'd give some of today's rock stars a run for their money in terms of his drug use. He's an enthusiastic cocaine user and occasionally injects morphine as well.
As for weapons training and martial arts, Holmes and Watson both carry canes and pistols, but the guns don't get much of a work out, only being used seven times in all the stories. Although Watson describes Holmes as an expert with a sword, he never actually demonstrates this in the books. However, Holmes is more than willing to use his fists. In The Sign of the Four, Holmes introduces himself to a prize-fighter as: "The amateur who fought three rounds with you at Alison's rooms on the night of your benefit four years back." McMurdo responds by saying, "Ah, you're one that has wasted your gifts, you have! You might have aimed high, if you had joined the fancy."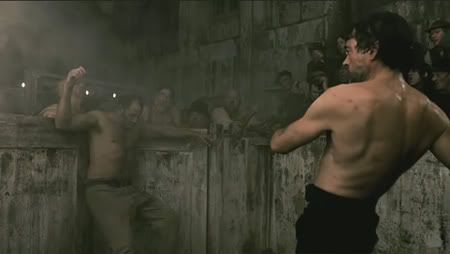 In "The Adventure of the Empty House", Holmes tells Watson how he used martial arts to overcome uber-villain Professor Moriarty at the Reichenbach Falls. He states that "I have some knowledge, however, of baritsu, or the Japanese system of wrestling, which has more than once been very useful to me."
Actually the biggest change Ritchie may be making in terms of Holmes' character is in relation to the opposite sex. Holmes seems pretty asexual in general and the only woman he ever showed major interest in is Irene Adler. According to Watson, Holmes referred to her on more than one occasion as "The Woman". Although she only appears in A Scandal in Bohemia, she's mentioned in multiple other Holmes stories. However, Watson says, "It was not that Holmes felt any emotion akin to love for Irene Adler." It was the thrill of being beaten by an adversary, especially a woman, that made Holmes fascinated with her. Guy Ritchie obviously felt this wasn't exciting enough, hence the apparent on-screen shenanigans in this new version.
Either way, I can't wait to see Ritchie's take and it'll be an interesting addition to the (long) list of movies about Sherlock Holmes.