Home » News
Has The A-Team Got Game? We Hope Not
4.07.09 #
News
#
8 Comments
Joe Carnahan's A-Team movie is on the way, and with word that Liam Neeson and Bradley Cooper are stepping into the roles of Hannibal and Faceman, speculation has turned to the character once played by Mr.T — B.A.Baracus. Several talents have been slated to adopt the Bad Attitude, but right now the attention is on rapper The Game.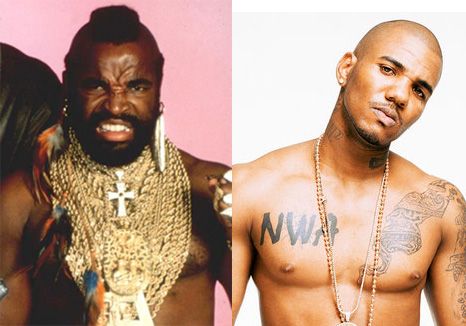 This is bad news for several reasons, most prominent of which is how The Game looks. Of course, the new actor need not resemble the actor that came before them, but it's a sure-fire way to get the fanboys on side (see: Nimoy/Quinto), and The Game in no way resembles Mr T. Even with the hairdo, beard and chains. Secondly – IT'S THE GAME! He hasn't dropped anything hot since 2005! So stunt casting (ie: casting a rapper for name recognition because there aren't enough black actors being given opportunities…sorry, separate rant) will not work here. No one cares. Last but not least, look at The Game's face. It's expressionless. Somewhere in the void between aggression and boredom.
Even Michael Jai White from The Dark Knight would be better: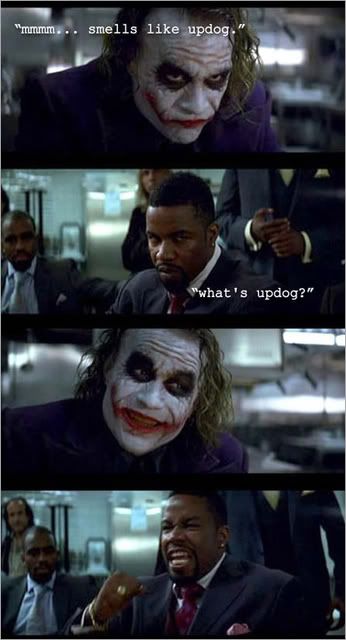 Ice Cube was recently rumoured to be in the running. Carnahan cast rapper Common in the demented Smoking Aces, he too was rumoured to be in the running. Prior to those, when John Singleton was still meant to be helming the movie, UFC champ Quinton Jackson was a contender. And it doesn't matter if the guy can't act to save his life – that would work. See the video below for verification:
See? Quinton Jackson wins on head-shape alone. Now compare that to the physically unimposing (relatively speaking) gangsta rap cliché, devoid of personality that is The Game:
I hope you didn't watch too much of that because you're 100% more likely to lapse into a coma than you were before viewing. There is no way in hell that dude can deliver a performance as simultaneously badass and entertaining as Mr T. Yeah. Quinton Jackson still has the Movie Moron Seal of Approval.
Source: First Showing