Home » News
McG talks T5 and 20,000 Leagues
9.08.09 #
News
#
6 Comments

It may be tricky to locate anyone willing to admit they actually enjoyed the darn thing, but Terminator Salvation still managed to nab enough of the public coin that director McG is able to give consideration to a fifth instalment in the saga which made a superstar out of Ah-nuld Governator. And, in addition to mulling over where the adventures of John Connor and chums might next be headed, the Charlie's Angels director is also toiling away on a fresh version of Jules Verne's nineteenth century science fiction novel 20,000 Leagues Under The Sea. Speaking to RadioFree, McG explained that;
"I'm prepping 20,000 Leagues every day, but I'm concurrently prepping Terminator 5 – you know, another Terminator picture. So we're cooking that up. And then I'm very active in Spring Awakening also, the musical."
While McG's name is attached as director to Spring Awakening (Warners' proposed adaptation of the Broadway rock musical of the same name), he indicated it will be either T5 or 20,000 Leagues that makes it to the multiplexes first. And despite noting that his focus is presently more towards the latter project, he is not necessarily averse to tackling back-to-back Terminator movies.
"Obviously, Michael Bay had tremendous success following Transformers in a very short window. Sometimes people like to take time off, but I'm excited about the next installation of the story in the Terminator idea. So for me, it's terribly exciting to get back out there and show a different face of that idea, and perhaps get out of the apocalyptic world into a contemporary world. And I think the audience is going to be very excited about our way in."
As to what that "way in" might entail, the director is unsurprisingly not yet ready to elaborate upon. However he was in philosophical mood when asked about how he had been affected by the hostile fan response to Terminator Salvation.
"When you're me, a lot of people don't like me, but a lot of people just don't like my name. And I can't take that too seriously, because that's been my name my whole life. It's not something that I prescribed myself. So I just gotta roll forward and hopefully have the films do the talking. And you take your lumps if they don't like it, and you enjoy it a lot more when they do. And we've all been on every side of that, and what can you do but figure out what you did right and what you did wrong, look at it a little more closely, study the people that you look up to, and continue to evolve as a storyteller?"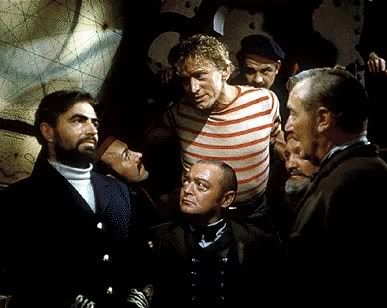 And in the general spirit of keeping the fans onside, McG was keen to emphasise that his take on 20,000 Leagues Under the Sea would represent a truer cinematic interpretation of Verne's prose than the famous Richard Fleischer-directed, James Mason and Kirk Douglas-starring Disney version from the 1950s.
"It's a bit of a departure from the Fleischer movie, and much more in keeping with the spirit of the novel, as far as what Aronnax (marine scientist and the novel's narrator) is up to, and the becoming of Nemo, and how the man became at war with war itself. So there's a little bit more meat on the bone in regard to the genesis of the Nemo character than you're given in the '50s movie that Disney made. And also, it's a little more contemporary, because in that movie, there were… you know, I love that movie, but there were two female characters, they were both prostitutes. And there were a couple of black people in the film, and they were all electrocuted. So nowadays, I think we need to progress a little bit beyond that."
Although, in-keeping with his reputation as something of a Crash! Bang! Wallop!-type of film-maker, McG was also at pains to stress that the story's nineteenth century genesis would not translate into a dearth of action. Quite the opposite in fact…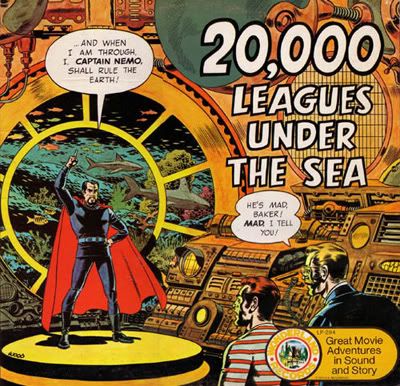 "It will be a great deal of action… I think the idea was living a life beyond, in contemporary society, what we would have to characterize as "cubicle life." The idea is getting up and then going around the world, living under sea, doing what no one does. And it's the spirit of the adventure that I want to capture."
In other directorial hands a new Terminator or a fresh version of the oft-filmed 20,000 Leagues Under the Sea* might generate some serious anticipation, but McG is correct when he suggests that a significant portion of film fans are yet to be convinced of the merits of his logic-humping approach to film-making. Accordingly, it seems less pertinent to ask which of the two proposed projects people are most excited about, and more prescient to instead wonder which one folks will be dreading least.
* (incidentally, does anyone else think it should really be called 20,000 Leagues, Under the Sea? Till I found out what a league actually is, I always thought the title indicated the depth to which the Nautilus descended, not the distance travelled. Anyone else think that? Anyone?! Anyone at all… just me then. Again)
Sources: RadioFree, Latino Review