Home » Sequel
xXx3 Loses Director Of xXx
28.08.09 #
Sequel
#
11 Comments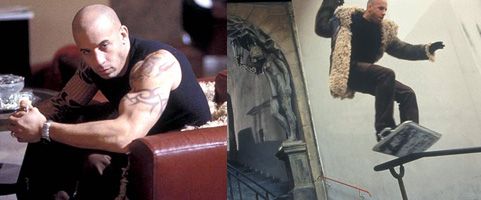 The director of Invincible has signed up to replace Rob Cohen (xXx, The Fast And The Furious) on xXx: The Return of Xander Cage. This'll be the third installment of the series that once claimed to be the James Bond for the 21st century, when in fact James Bond turned out to be the James Bond for the 21st century. The new xXx is being written by John Brancato and Michael Ferris (The Game, Terminator Salvation, Surrogates), with the script getting a polish from Richard Wilkes, screenwriter of the original.
Vin Diesel is reprising his role as Xander Cage (as the title suggests) replacing angry-faced Ice Cube who took over as a different character in the second film. Out of these two cultured thesps I definitely prefer Diesel as xXx…unless the enemies are launching slow-moving donuts in which case Ice Cube would be better suited.
xXx: The Return of Xander Cage will see Xander back at the National Security Agency after an eight-year hiatus, an eight years in which Diesel was starring in contemporary classics such as The Chronicles of Narnia Riddick, Babylon A.D., The Pacifier. The original xXx made a healthy $277 million worldwide, and his recent return to the Fast & Furious franchise netted $343m. But it's this third installment that will be the true test of Vin's remaining star power.
Source: Hollywood Reporter