Home » Soundtrack
Twilight Soundtrack
20.10.08 #
Soundtrack
#
194 Comments
OMG it's the Twilight soundtrack. In case anyone didn't know, vampires are sexy. Except the rugged looking ones with pony tails, crew cuts or tattoos – they're trouble. They'll eat your arm off soon as look at you, and they might want to have sex with something. But the pretty boy vampires with taut Abercrombie & Fitch bodies and good skin and maybe a hint of make-up, they're sexy as all giddy-up. They only suck blood as a kind of embarrassing hobby, and only out of things that wouldn't mind, like bums, alcoholics, and sleeping cows. They're in touch with their feelings, they're intriguing loners, and sex comes way down on their list of favourite activities, below eating pizza and watching The OC and fighting the forces of evil. To a teenage girl audience, pretty boy vampires might as well be Brad Pitt slathered in chocolate syrup playing the guitar solo from Black Magic Woman. If you have a teenage sister, she wants to get felt up by a pretty boy vampire. You must accept this.
Twilight of course is based on a best selling novel, is going to take bazillions of dollars, the trailer was watched 3.1 million times on MySpace in the space of 5 days (MySpace being Zion for vampire loving teenage girls), and according to Kristen Stewart, who plays the lead, "people dream about this book". These people do not soundtrack their dreams with Carter The Unstoppable Sex Machine and Cat Stevens (more's the pity), so you can't really argue with Muse and Paramore being on the Twilight soundtrack. It's a no-brainer. Personally I'd pay to see the vampire film soundtracked by Cat Stevens, but I'm a guy in my mid-to-late twenties and I have no desire to be felt up by a teenage vampire, pretty boy or otherwise.
The Twilight soundtrack is an emo album. Emo riffs, a thematic landscape evoking tragic love, loss, angst – a kind of melancholic passionate adolescent love and lust. Linkin Park are on there. So if you're wearing bright summer colours and sipping on an ice tea, this isn't the album for you. It's about getting out the bad stuff. A couple of tracks, it must be said, surpass the general tone – Iron & Wine are an interesting jangly modern folk outfit and their inclusion is, I think, a welcome note of variance from the emo riffs. Still, My Parents Don't Understand Me And Vampires Are Good At Kissing should be the album title.
There's a song by someone called The Black Ghosts on here that sounds not unlike a Zeppelin acoustic track until the drums kick in, which is a passing bonus to any older brother who gets roped into seeing the film – a teasing 30 seconds of hope. But basically, if you don't love the idea of being kissed by Cedric from the Harry Potter films and you can live without Paramore, then you can probably let this one pass you by. If you're a teenage girl on the other hand, you may need to breath slowly into a paper bag for a few minutes.
(Apologies to all female teenage fans of Carter The Unstoppable Sex Machine)
Listen To The Soundtrack



You can buy the Twilight soundtrack on cd for $10 here

Or download it as mp3s here

You can buy the Twilight special edition cd here

Or the Twilight score here

Click for Twilight: New Moon soundtrack
Click for Twilight: Eclipse soundtrack
Twilight Soundtrack (Songs) – Track Listing
1. Supermassive Black Hole (Muse) – Twilight Movie Soundtrack
2. Decode (Paramore) – Twilight Movie Soundtrack
3. Full Moon (The Black Ghosts) – Twilight Movie Soundtrack
4. Leave Out All The Rest (Linkin Park) – Twilight Movie Soundtrack
5. Spotlight(Twilight Mix) (MuteMath) – Twilight Movie Soundtrack
6. Go All The Way(Into The Twilight) (Perry Farrell) – Twilight Movie Soundtrack
7. Tremble For My Beloved (Collective Soul) – Twilight Movie Soundtrack
8. I Caught Myself (Paramore) – Twilight Movie Soundtrack
9. Eyes On Fire (Blue Foundation) – Twilight Movie Soundtrack
10. Never Think (Rob Pattinson) – Twilight Movie Soundtrack
11. Flightless Bird, American Mouth (Iron & Wine) – Twilight Movie Soundtrack
12. Bella's Lullaby (Carter Burwell) – Twilight Movie Soundtrack
Want Regular Twilight News? Fan Our Facebook News Feed
NEW – Funny Animated Gifs: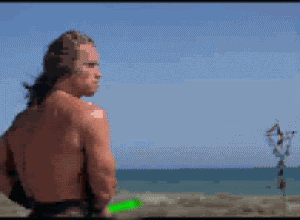 Arnold Rave