Home » Pictures
A-Team Movie – On Set Photos Of Cast
3.10.09 #
Pictures
#
5 Comments

The casting was a long process filled with rumors and speculation, and we've been waiting with baited breath to see what it would look like when the cast of the A Team finally got together. Now we can.
That's right, that's Quinton Jackson as B A Baracus, Bradley Cooper as Face, Sharlto Copley as Murdock and Hannibal as Hannibal. If you're asking yourself 'Where's Liam Neeson, wasn't he in this movie?' You were fooled! Because the guy with the grey hair playing Hannibal is Liam Neeson. See? He's a Master of Disguise. And you doubted the casting decision…shame on you.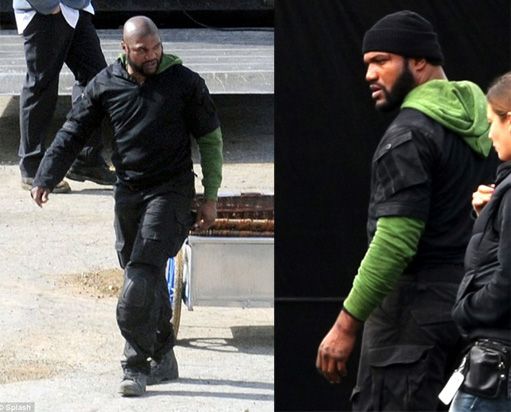 Hmm…no chains, no brohawk – cue fanboy rage.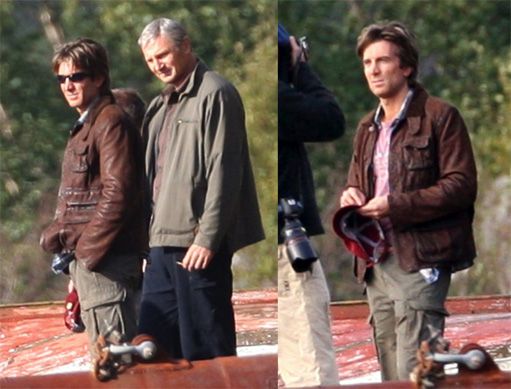 Overall everyone's looking good, and it's pretty amazing that from that top shot alone the personalities of each of the characters are conveyed.
Well that's the remixed cast, still wondering what the remix of that theme tune will sound like. This maybe?:
What do you think of the shots? Surprised? Impressed? Unimpressed? We have to know!
Sources: Filmonic, Daily Mail, WWTDD