A followup to the story about Kevin Smith's latest troubles with the MPAA over Zack and Miri Make a Porno's scandalous poster design (see here); Smith has released the new domestic poster for his film.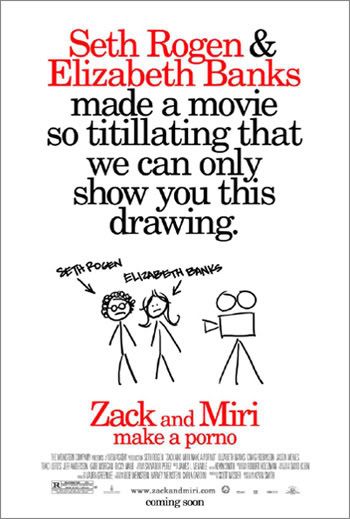 Brilliant. My love for that man grows every day.
Zack and Miri hit theaters October 31st.